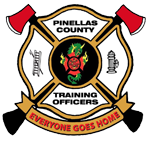 TargetSolutions has always listened to the recommendations of its clients. The reason is simple: You know your job better than we do. As a result, you know how our online training and records management system can help you the most.
"Our platform wouldn't be what it is today if not for the feedback from clients," said TargetSolutions' Vice President of Operations Alex Day. "We have always listened to their ideas and worked to make our platform more functional for the people using it. We truly value the insight our clients have provided over the years because that is what has helped us create tools that help fire departments increase operational efficiencies and reduce costs."
There is no greater example of TargetSolutions listening to its clients' requests than the creation of the ISO Training Tracker, which was built with the help of Tim Riley and Guy Keirn of the Pinellas County Training Group. Riley and Keirn worked with TargetSolutions during the early stages of the tools development in 2010, and today the ISO Training Tracker is one of the most popular features inside the TargetSolutions platform.
"We're extremely grateful to the Pinellas County Training Group for giving us great insight and helping us create a robust application," Day said. "Our ISO Training Tracker helps departments automatically accumulate proper documentation for their next ISO audit. It makes the entire process easier."
Riley, who now works with TargetSolutions as a product specialist and previously worked for the Dunedin Fire Department in Florida, was like most other training chiefs who have suffered multiple headaches preparing for an ISO audit. The simple fact is that if records are not collected properly, departments will not receive Class 1 status from ISO. But thanks to Riley, Keirn and other clients who offered advice, there is now a better way through TargetSolutions.
TargetSolutions provides access to customizable ISO training record template for training officers to deliver to employees. After that they can rest confidently knowing the industry's most powerful records management system will automatically track completions and generate detailed reports, eliminating the hassle of searching through endless paper stacks and spreadsheets.
"This has really streamlined the process for ISO inspections," Riley said. "In years past, you'd have to take all your records as best you could, pull everything out and pour through everything. But with the Training Tracker you can be proactive instead of reactive. You know the answers before ISO gets there. This keeps you from being blindsided by deficiencies in training records. It's an incredible tool. It really makes peoples jobs easier."
The ISO Training Tracker and ISO training record template are just the beginning. Credentials Manager in 2009 and the platforms major interface overhaul in 2011 were a few other monumental accomplishments fueled by the recommendations of clients. To continue receiving this type of feedback, TargetSolutions created a web-based Enhancement Request Form earlier this year so clients would have an efficient way to contact TargetSolutions and suggest improvements to the platform.
"Our tech team has traditionally heard about what we should do next from our account managers," said TargetSolutions' Product Manager Misty Pratt. "But the enhancement request form gives us a way to track requests and prioritize what projects should come next more effectively. Our goal has always been to constantly improve our platform. And what advice is better than that of clients who are using it every day?"
A recent success involved a request to allow e-mail notifications to be sent when courses are assigned. By July, this particular request jumped to the front of the line based on feedback received. TargetSolutions was able to build and release this feature in August. The month before, TargetSolutions released improved reporting functionality, based on the feedback from Jay Sumerlin of West Pierce Fire and Rescue in Washington.
Improved functionality of the home pages Bulletin Board, the File Center Upload Tool and the soon-to-be-released User Selector upgrades also came out of the Enhancement Request Form. At the end of the day, TargetSolutions is committed to providing the industry's most useful applications that streamline training management and increase operational efficiency. We know that paying attention to our clients' wishes is the best way to make that happen.
"Listening to our clients is our No. 1 priority," said TargetSolutions' Client Services Manager Kelly Zielinski. "We take what they say seriously and we are focused on building tools that they will benefit from in a timely fashion and then communicating the upgrades to our clients. What we hear from our clients is the best way for us to learn what we should build next."
About TargetSolutions
Founded in 1999, TargetSolutions is the leader in online training and records management for public entities. More than 2,000 organizations across the country use our technology to solve their training needs. We work hard every day to understand our clients' challenges and deliver powerful tools that save time and money.